Posts for tag: smile makeover
By Cheraw Family Dentistry
December 21, 2019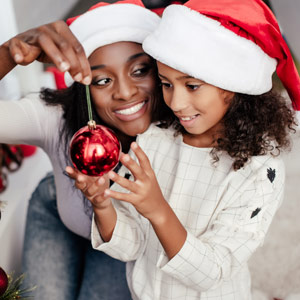 The holidays have officially begun! Between Thanksgiving and New Year's Eve, it's fairly certain you're going to be spending time with lots of folks. From family gatherings to neighborhood open houses to the office holiday party, you'll find yourself rubbing elbows with all the in-laws and out-laws in your social orbit. And because it's the season of cheer, you'll probably smile—a lot.
So, before the festivities go full tilt, take a little time to freshen up that wonderful smile of yours. Here are a few suggestions for having a smile this holiday season that you're confident to put on display.
Dental cleanings. While professional dental cleanings primarily remove any lingering disease-causing plaque and tartar, they can have the secondary benefit of improving your smile's appearance. So, if it's close to time for your regular dental visit or you would simply like to give your teeth a quick polish, schedule a cleaning appointment for a little extra holiday sparkle.
Teeth whitening. You can gain a noticeable increase in smile brightness with a professional whitening application. With our advanced bleaching solutions and techniques, we can precisely control the level of brightness you desire, from a more subdued natural white to a dazzling "Hollywood" shine. And with care, the effect could last for several months or even years with an occasional touch-up.
Bonding. A chipped tooth can stand out from your smile like a smudge on a masterpiece painting. In many cases, though, we can repair minor chips and other defects by bonding composite resin to the tooth in a single visit. The process is simple: We color-match the resin to the tooth, then apply, shape and cure it. Your tooth will look good as new.
Porcelain veneers. For a more durable and comprehensive solution, consider veneers for dental flaws you do not wish to live with. These thin wafers of porcelain are permanently bonded to the front of teeth to mask chips, heavy staining or slight misalignments. And they are quite affordable compared to more extensive cosmetic restorations.
All of these cosmetic options can fit into most people's budgets and don't take a lot of time in the dentist's chair. Veneers are the one slight exception: These require more than one visit to the dental office because they are custom-made for you in a dental lab. Also note that veneers often require the permanent removal of tooth enamel, so the tooth will require a veneer or other restorative covering from then on.
All in all, though, it doesn't take much to put some much-needed zing back into your smile. In most cases, it only takes one visit—just in time to brighten up your holiday season.
If you would like more information about smile enhancement, please contact us or schedule a consultation. To learn more, read the Dear Doctor magazine article "Porcelain Veneers."
By Cheraw Family Dentistry
August 28, 2018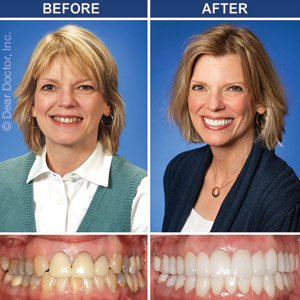 Transforming your smile can be a huge undertaking. And while we have the technical skills, experience and understanding of aesthetics to perform a smile makeover, your input is just as necessary to achieve a satisfying result.
Your part really has to do with expectations — what do you see when you look in the mirror — and what do you want to change?
Here are 3 questions to help guide you in shaping your expectations for that new, beautiful smile.
What do you dislike about your teeth? This is really about specifics and not just a general feeling of dissatisfaction. Are your teeth misshapen, chipped or missing? Are they discolored or stained? Is the spacing off or do you have a poor bite (malocclusion)? Getting a sense of what you perceive as unattractive will help us formulate a plan to improve the appearance of those problem areas.
Are you concerned with how much your gums show when you smile? Your teeth may be perfect, but if your gums seem to steal the spotlight when you smile (known as a "gummy" smile), you may need some remedy like veneers, crowns or even corrective surgery. Which procedure depends on whether the crowns of your teeth are too short in proportion to the gums, or the muscles in your upper lip are allowing the lip to rise too high when you smile. A dental examination will tell all.
Do you want a "Hollywood Smile" — or just a more attractive, natural you? Smile makeovers aren't just about clinical alterations — it's just as much about your personal perceptions of beauty. Some patients want the perfectly shaped, aligned and dazzlingly white smile that's the epitome of Hollywood. Others want only to enhance their smile, perhaps even keeping a few unique imperfections they're comfortable with. It's important to know which person you are, and to communicate that with us when we're putting together your makeover plan.
Changing your smile is a big step in your life. You can help make the process more satisfying and successful if you understand what you want to change — and why.
If you would like more information on smile analysis and makeover, please contact us to schedule an appointment for a consultation. You can also learn more about this topic by reading the Dear Doctor magazine article "Great Expectations."